Political Management Company In Sangli | Pune | Maharashtra
As a political campaign management company in Sangli, Pune. We provide the best service to achieve a victory in elections.
Digital marketing has become mandatory in each and every field as it reaches your targeted audience to know your profile.
Digihub Media Manager service agency with Broad political experience
marketing of politicians profile on the social media it will actually help the candidate and their party to get a wider reach to a particular area. most of the targeted voters are using the internet to know about political leaders. it is mandatory for candidates to be active on social media interacting with every single voter.
political parties have turned the focus on social media for campaigning
according to the Facebook advertisement portal. Indians spent nearly 10cr in 2019 on political advertisement platform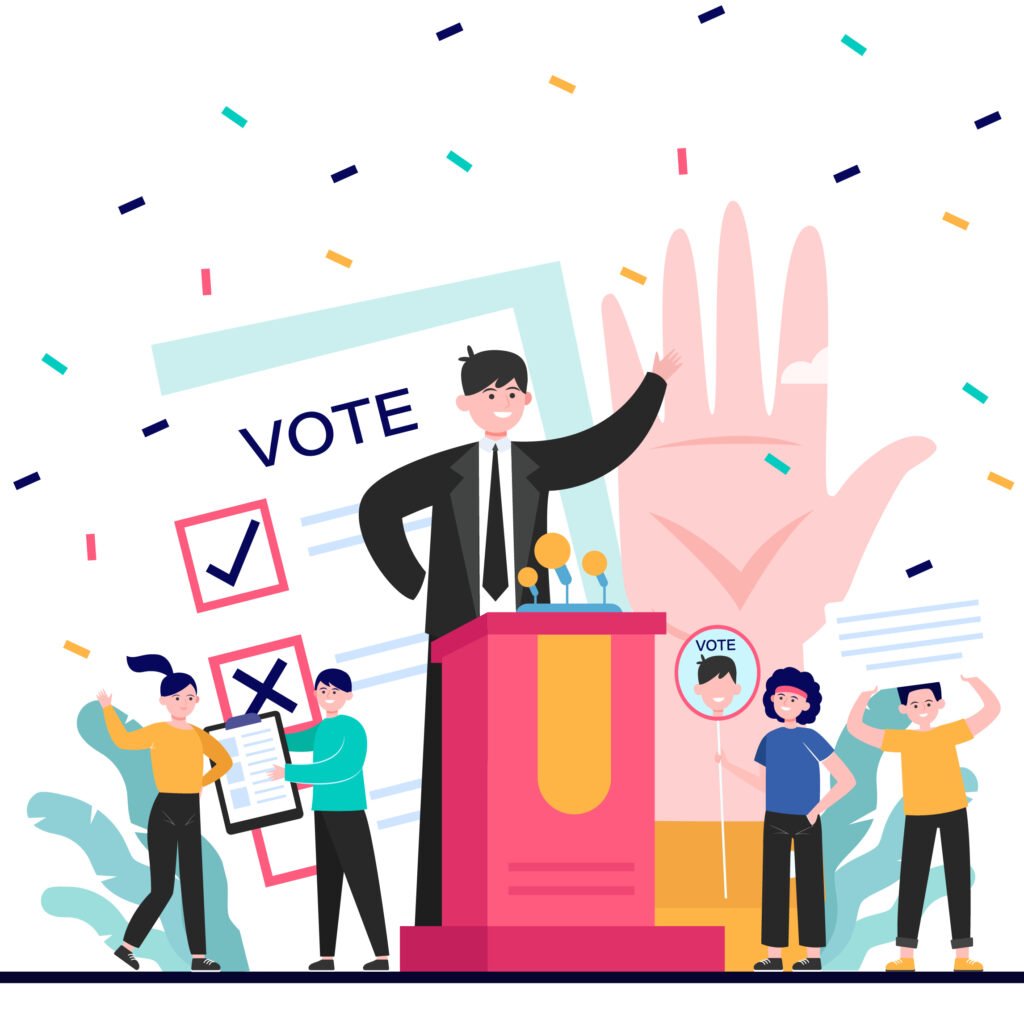 We can help you create an effective Professional Election Campaign with our digital marketing services
How we help politicians
to get the victory
We follow these steps to make victory in elections.
Research and data collection
As a political campaign management company in Sangli, Pune we research and collect data from various platforms and analyze it and develop a strategy to make victory in elections.
Strategy and implementation
This is our primary role to make a strategy and implement it. As a political management company in Sangli, we provide the best strategy over the years.  
Showcasing your involvement in society
We showcasing your involvement in society through various platforms like Facebook, Instagram, Twitter, etc.
The most fundamental part of branding is truly understanding who you are so that you can align all of your actions and your environment. You can collaborate with us ! for your successful Image Branding through trending Social media platforms!
As a social media marketing company in Sangli, we provide the best-paid campaign service. With the paid campaign advertising we reach more audiences within a small period of time that give you attention on social platforms like Facebook, Instagram, etc.  
We provide cross-network insights and identify your top-performing channel or social media campaigns with centralized data and reporting. On the basis of centralized data and reports, we retarget the audience with paid campaigns and get more engagement on your social platforms.
Transform Political Campaigns with Digihub Media Managers. Get Your Campaign Strategy Now!
Unlock the Power of Data-Driven Strategies, Engage Audiences, and Secure Electoral Success. Leverage our expertise in digital marketing, social media management, and targeted advertising to craft winning campaign strategies that resonate with voters and drive meaningful impact. 
24/7 service available
+91 9637 69 5151